105′ Lady Atlantic
Available for 4 hour trips.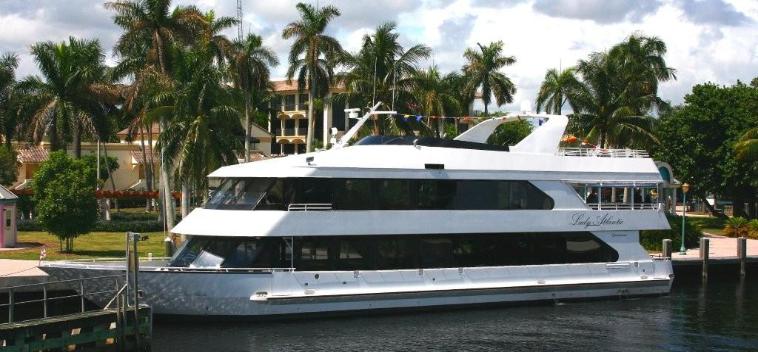 Three levels for up to 150 maximum guests.  Main level has a spacious dining deck with  large panoramic windows and a VIP dining space for a few guests under a glass atrium enclosure. The bow area is open to the sun and stars and fine for enjoying the view.   The second level has a centralized bar and a comfortable lounge space that flows outside to the covered aft deck area.  Twin w  staircases lead to the large sky deck for sight-seeing, mingling or dancing under the stars.  Based in Delray Beach, FL but able to be relocated to other areas including Palm Beach, Bacon Raton, and Fort Lauderdale.  This vessel offers private and semi-private charters, plus weddings, birthdays, corporate parties, and customized events day or night.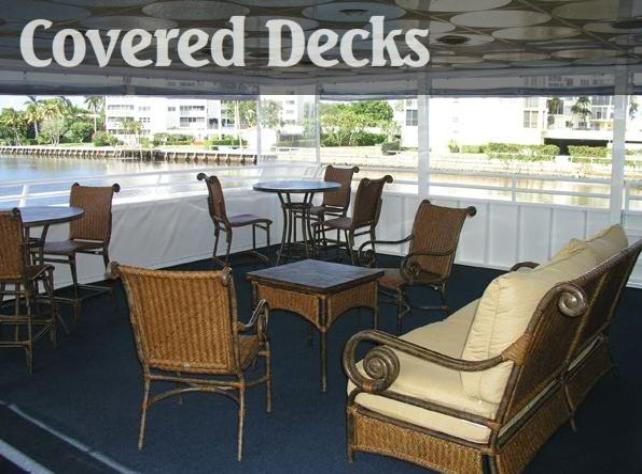 The aft deck is a wonderful area to gather and socialize.
The covered aft deck area allows breezes through, while keeping passing showers out.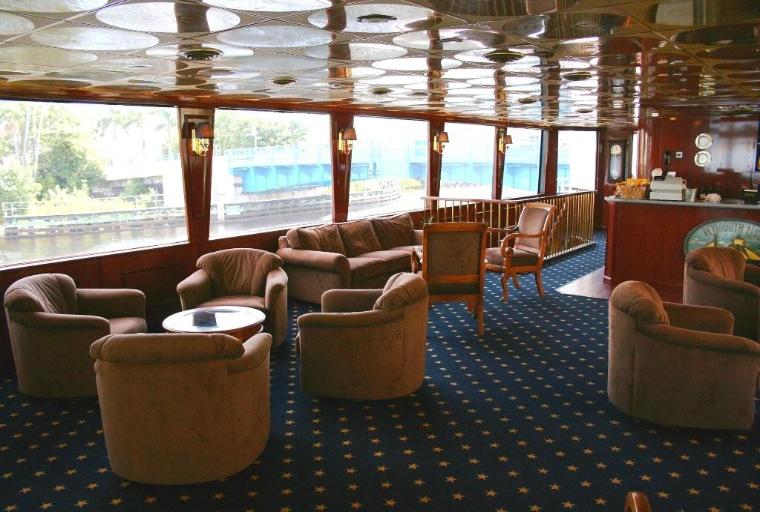 Well appointed lounge area on the second level with full service bar.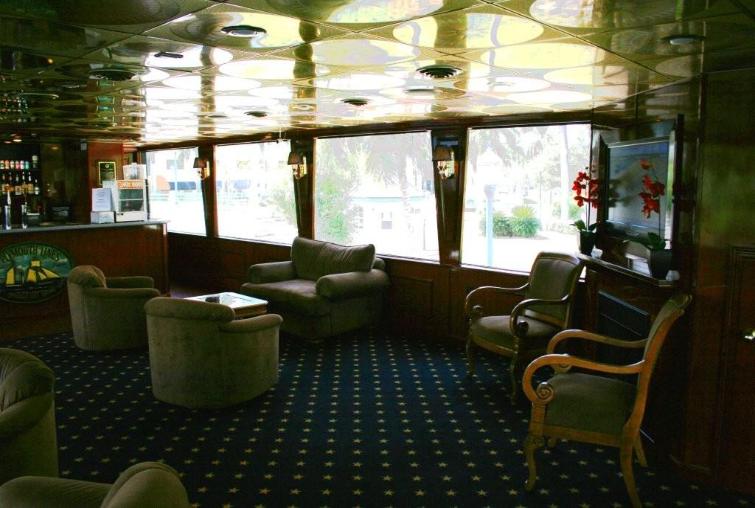 Comfortable seating in a club like atmosphere (private stateroom available too).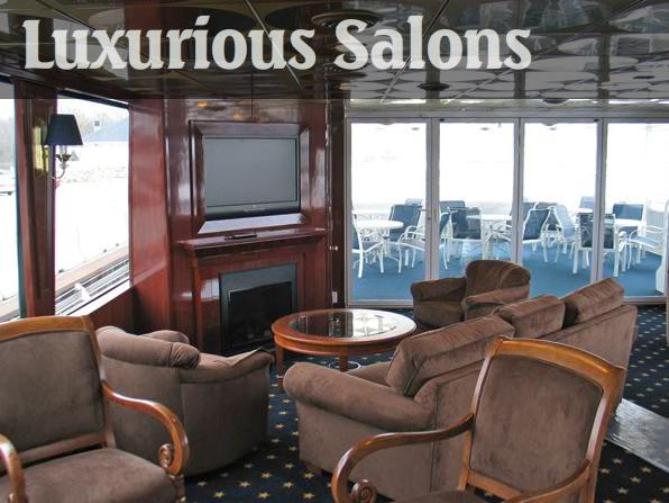 The lounge has a Plasma TV, Fireplace, fine seating and fold-away patio doors.
The covered  patio leads into the climate controlled lounge and up to the sky deck.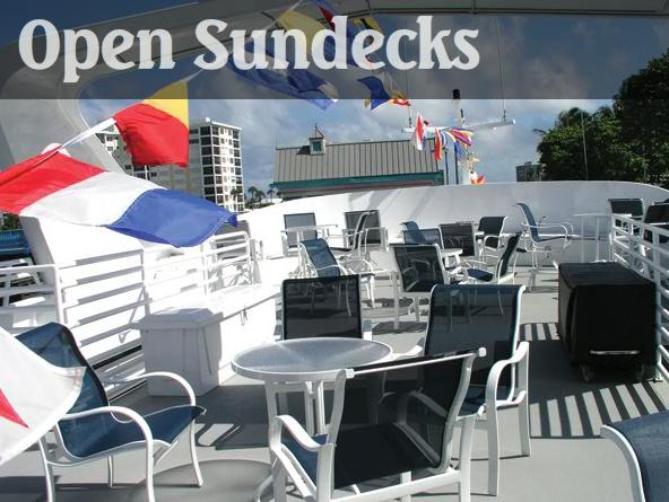 Large sky deck with patio furniture.  Wonderful vantage points for sight-seeing.
Yacht Info
Skipperliner