135′ Grand Princess
Available for 3 hour, 4 hour trips.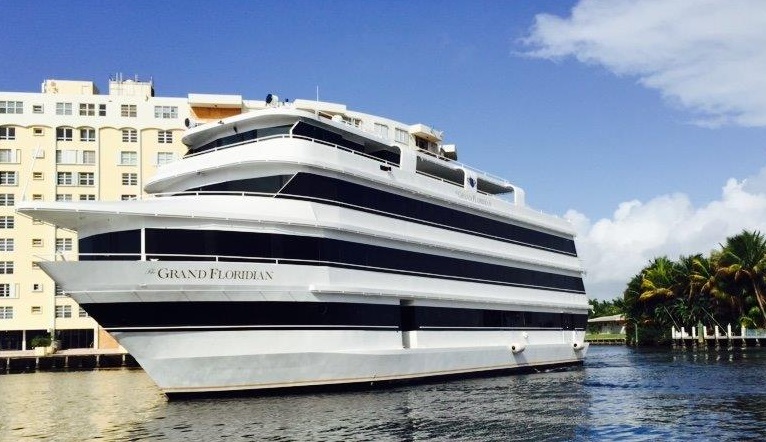 GRAND PRINCESS IS LICENSED FOR UP TO 550 GUESTS, 135 FEET IN LENGTH WITH FOUR WIDE-OPEN DECKS.
DECK ONE: VIP LOUNGE Ideal for reception, photo step & repeat, can be isolated for some or open to all.
DECK TWO: DINING ROOM Capable for 240 seated guests, various linen colors, 360* views, fine cuisine.
DECK THREE: MAIN LOUNGE Large, open, handsome bar, dancing, an upscale social space for all to enjoy.
DECK FOUR: SKY LOUNGE Large, semi covered, handsome bar, unparalleled views, club furniture.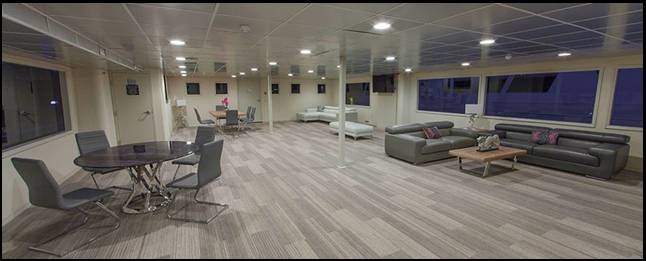 DECK ONE: VIP LOUNGE
This space can be used upon entry for welcoming your guests or isolated off as a VIP only private area.  Great branding potential on multiple flat panel HDTV screens.  Panoramic windows for stunning seascape views.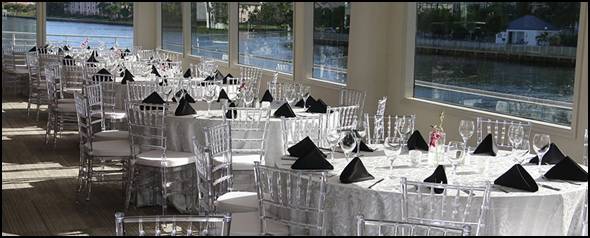 DECK TWO: DINING ROOM
Oval tables, Chivari chairs, glass stemware, finer flatware, china, choice of black, silver or white print linens – standard.  240 seated guests.

DECK THREE:  MAIN LOUNGE
Large central bar, high-top tables, plush sofa seating, forward and rear open air balconies equal an oasis for VIP groups.  360* Views.


DECK FOUR:  SKY LOUNGE
Best in class.  Large bar, partial roof, stellar views, wide open space, club seating, slip resistant flooring, elevator service for wheelchair guests.
Yacht Info
Custom