32′ CLASSIC SLOOP
Available for 4 hour, 8 hour trips.
Location:  South Miami (Coconut Grove).  Are you looking to pop the question?  Want to just get away from it all for a few hours?  Have you ever thought about doing something adventurous and completely relaxing at the same time?  Sailing is a perfect way to unwind, to recharge the batteries and to create those amazing memories to share with family and friends.  Welcome aboard the Classic Sloop 32.  This vessel conjures up images of what a yacht is supposed to be, classic lines, teak wood detailing and brass fittings galore.  Bring the camera, this is a trip that you will always cherish, the one you have been dreaming about. 4 hour and 8 hour charters for 2 to 4 guests.
32′ Classic Sloop on wonderful Biscayne Bay…ideal for a romantic day / evening.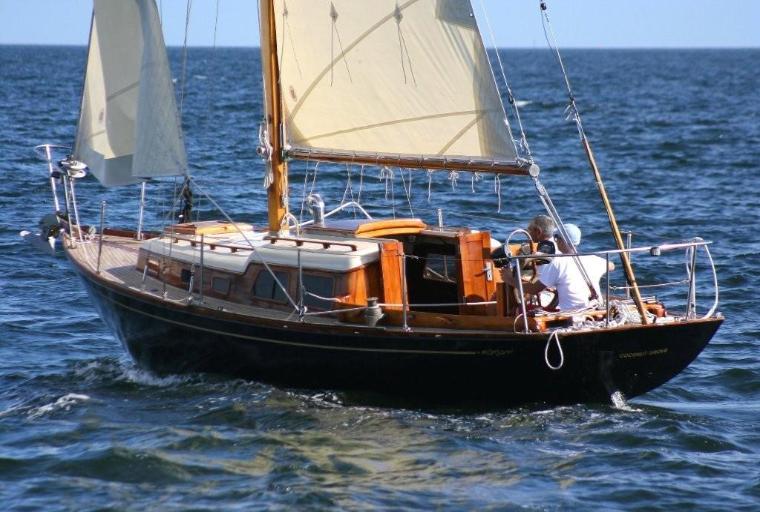 Gloriously maintained.
 Teak decks, brass fittings and a charming captain for your adventure trip.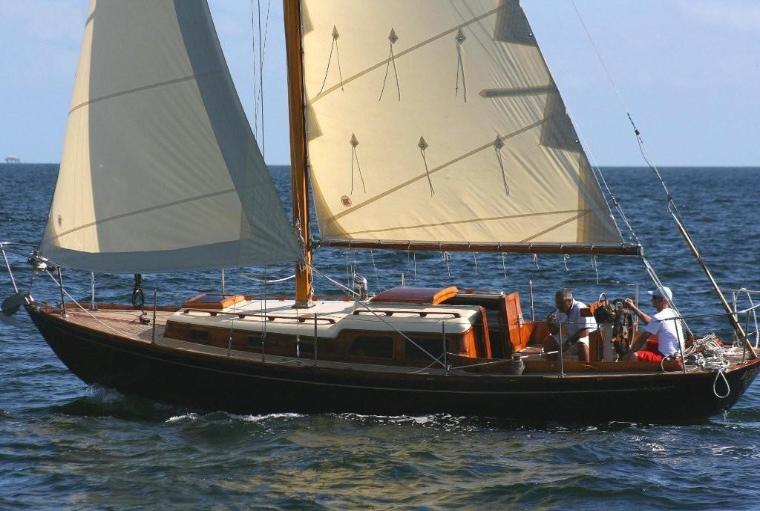 This is about as rough as it gets…life is good.
We offer charters 7 days a week. Our special mid-week, Monday to Thursday package for 8 hours includes a trip to Boca Chita Key, 15 Miles south of Miami. The day includes the boat, your captain, drinks of your choice, appetizers, and a picnic basket of fruit and vegetables. Once on the island, you can sun barbecues delicious prime tenderloin cuts served on hot baguettes. A trip that you will always cherish.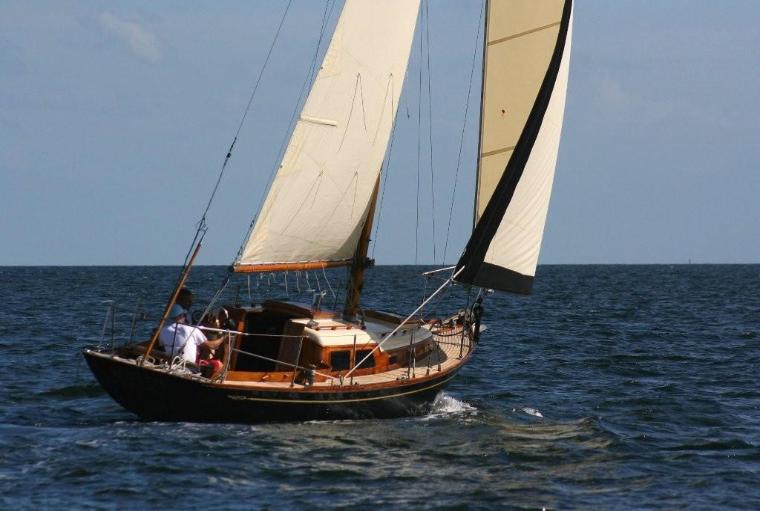 For a memory that will last forever, consider this sailing yacht.
Yacht Info
Herreschoff