48′ MIAMI CAT
Available for 2 hour, 4 hour trips.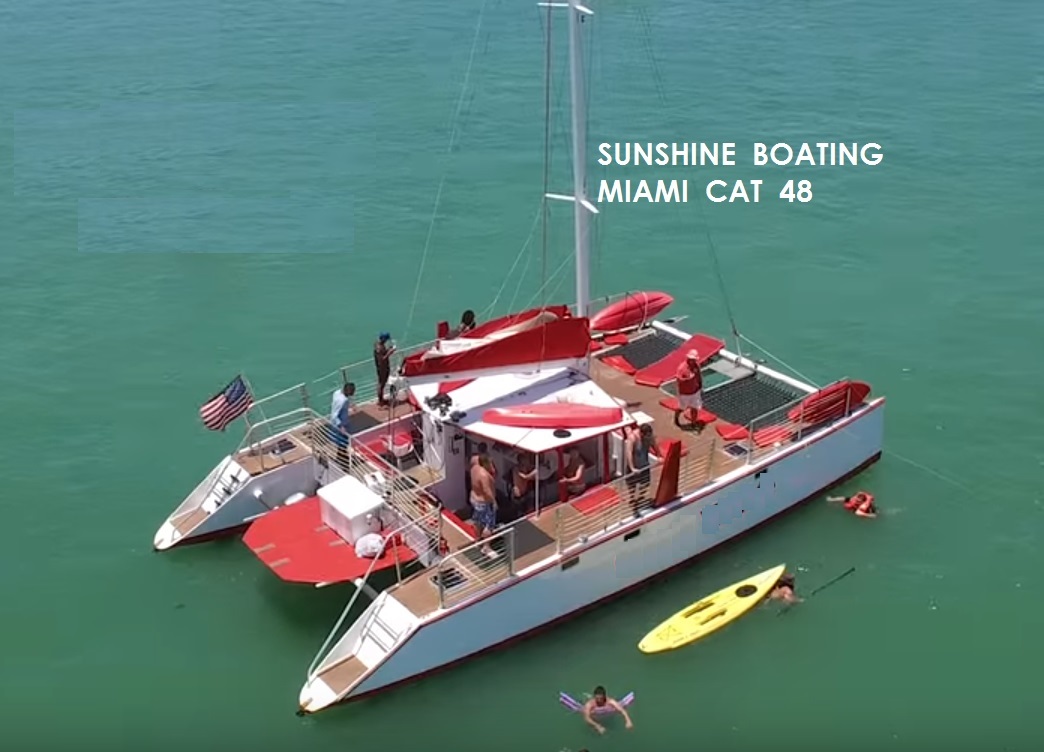 42 PASSENGER SAIL AND SPLASH

Location:  Miami, FL, Downtown marina location with easy access to Biscayne Bay, Miami Beach, the surrounding islands of the rich and famous, and close enough to the upper Florida Keys for a day of pleasure boating.  Our experienced crew will guide your group on a pleasure cruise of combined local sight-seeing, sand bar swimming and sailing on the tranquil waters of Biscayne Bay.  She comes complete with all of the essentials to make your trip enjoyable too, including water sports toys, beverage service and endless catering possibilities. Want to add some spice to the event?  We can bring in wave runners, banana boats, ultra-light seaplanes and ski boats too.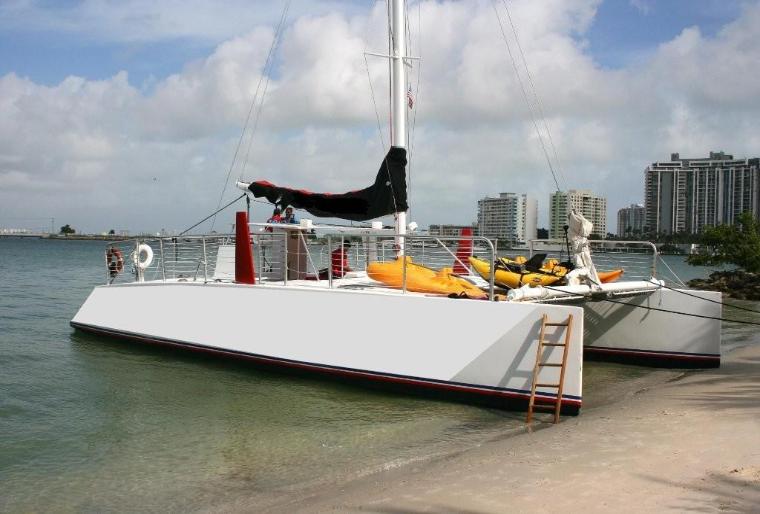 Going to the beach has never been easier. Step off of the boat on to the sand.
NICE TOY ASSORTMENT SAIL, ANCHOR, PLAY TIME AT THE ISLAND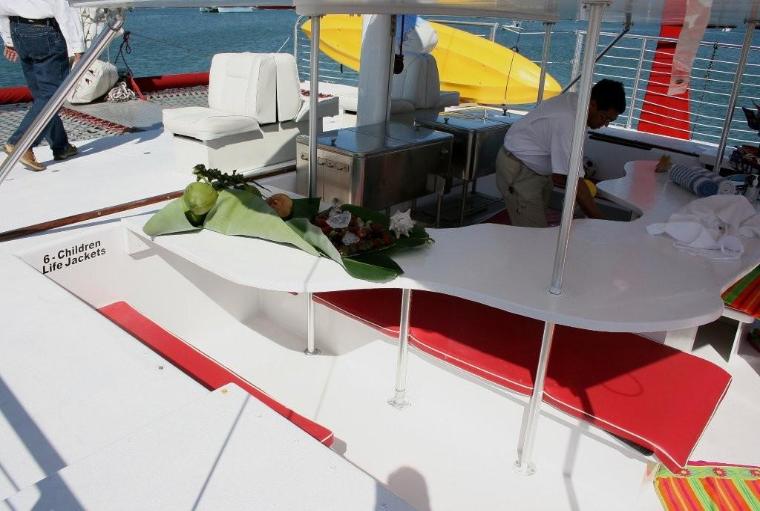 Serpentine Bar and Food Service Area, Under shade.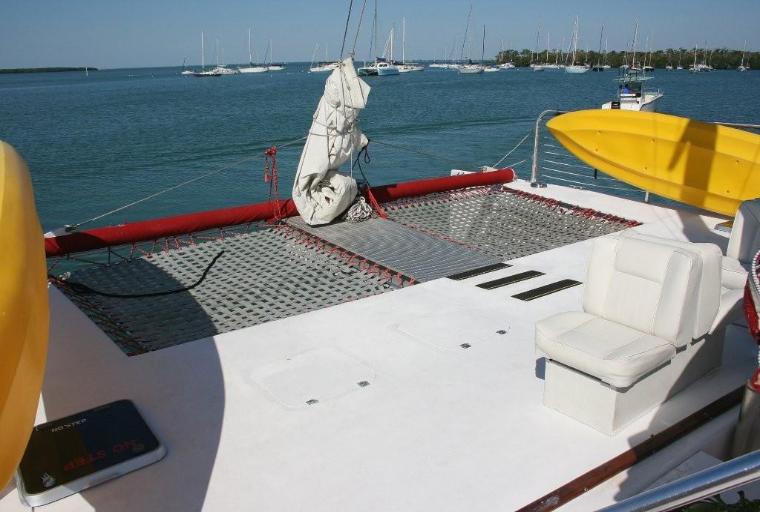 Expansive decks with trampoline nets, cushioned seating and ocean kayaks.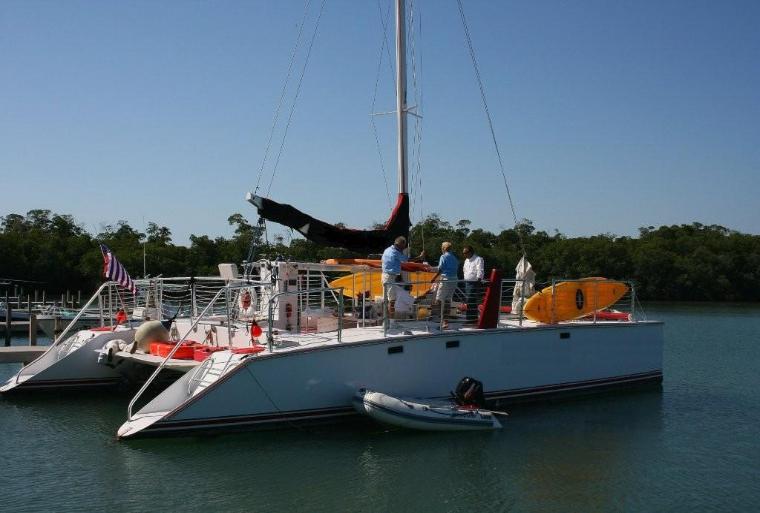 US Coast Guard Inspected for 48 passengers plus crew.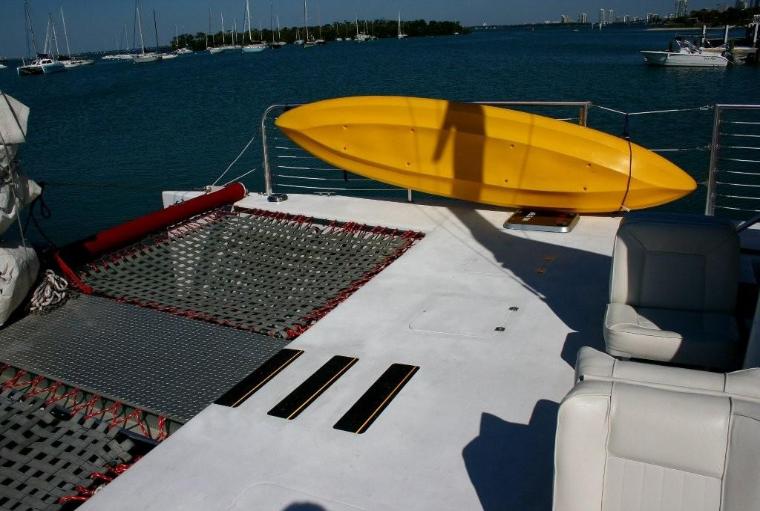 Wide decks for spreading out. Cats are very stable vessels.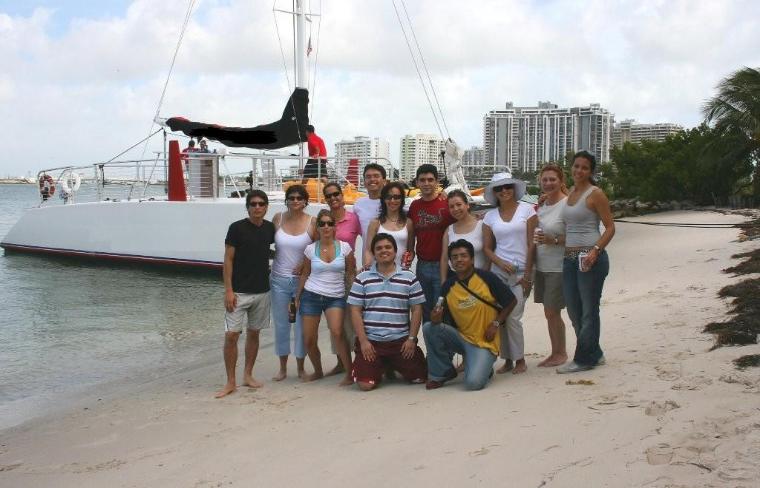 Go to the "islands" on a four hour excursion without leaving Miami.
Simple rewards for the employees will recharge the batteries.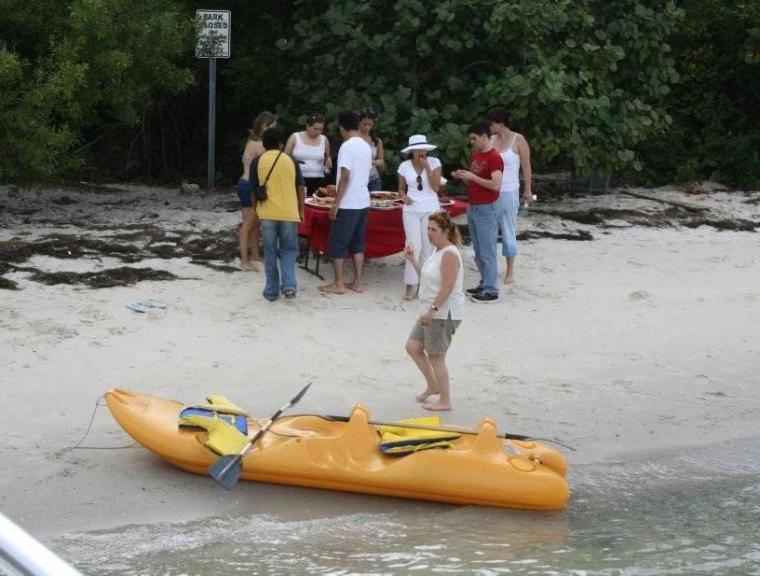 Team building events with lunch on the island are our specialty.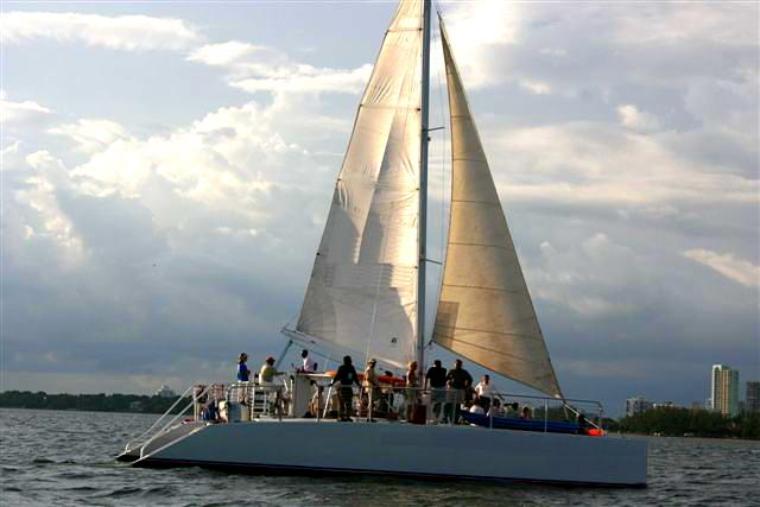 We are headed to the sandbar for a swim this afternoon…in 84 degree waters. Food and beverage services are possible or you may bring your own provisions.
Yacht Info
Custom