46′ ISLAND PACKET SAILBOAT
Available for 4 hour, 8 hour, Multi-Day trips.
Location: Key Biscayne, FL. This is a premier vessel skippered by a world-class captain. For that trip of a lifetime, be it four hours around Miami, a full day in Biscayne Bay, an escape weekend or a full term charter lasting a week, this option is top notch. Combining the luxury and exclusivity of a private sailing yacht with stellar service levels is a recipe for success and one that you will always recall with great clarity for years to come.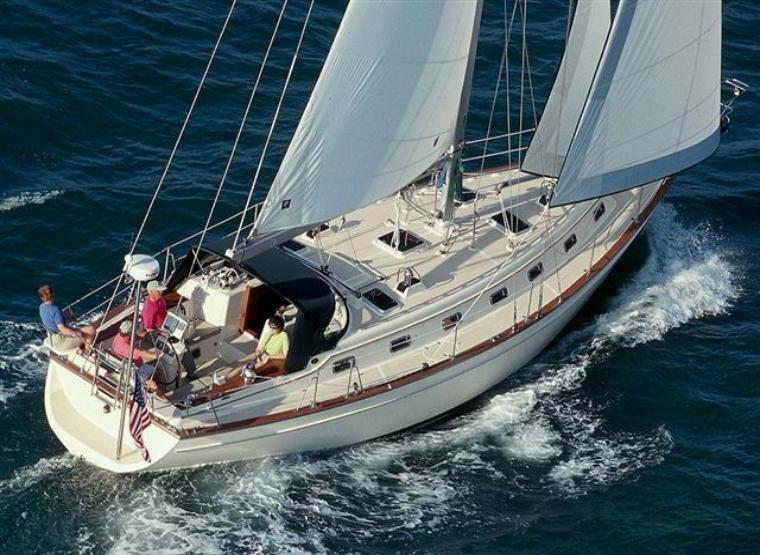 Fantastic skippered sailboat for 4 hour, 8 hour or multi-day trips in South Florida, the Florida Keys or Bahamas. Up to six daily guests and up to four multi-day guests. Two private cabins and two bathrooms. Perfect getaway option. Best value afloat.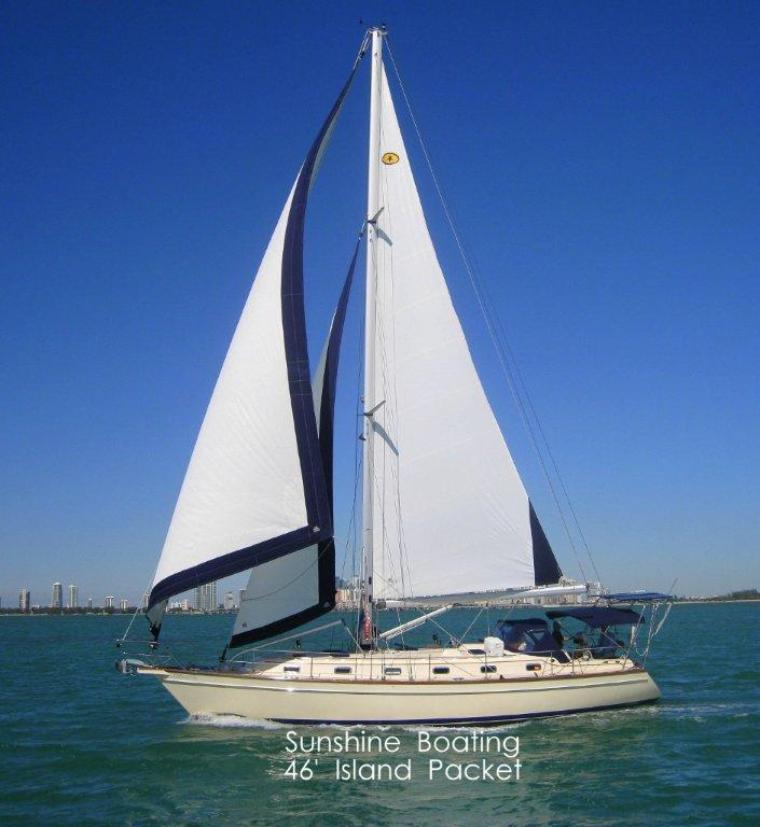 Superb choice for 4 hour, 8 hour or multiple days…based in the heart of thenation's finest sailing area, peaceful Biscayne Bay off of Key Biscayne, FL

Minutes from downtown Miami…we are sailing within four minutes from our docks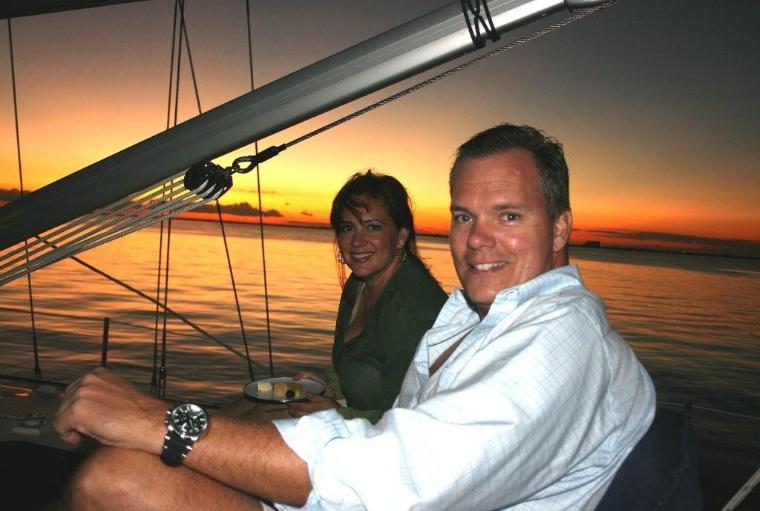 Enjoy cushy deck chairs, stellar service levels and amazing sunsets on calm waters.Having a chef prepared dinner served by a friendly couple is about as good as it gets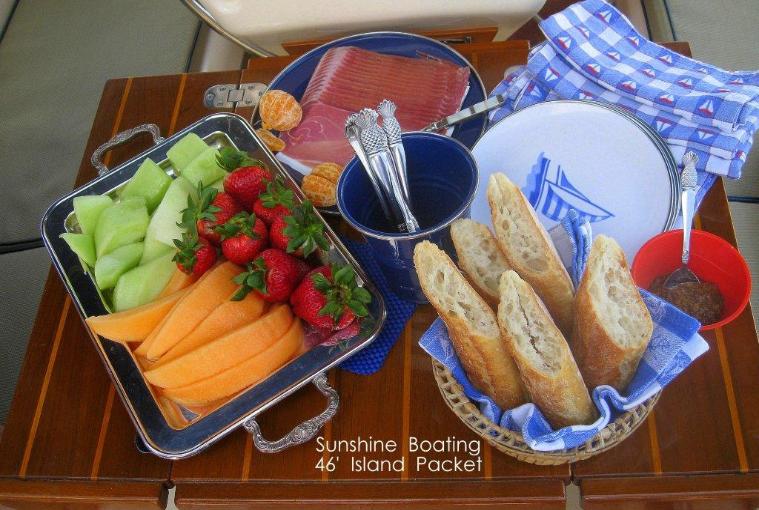 Nothing but the best. We source locally and only know how to do it at a premium level

This is your dining room. Relax on premium deck reclining chairs, take in the sights, the sounds and a hint of salt air as your chef prepared dinner is served with precision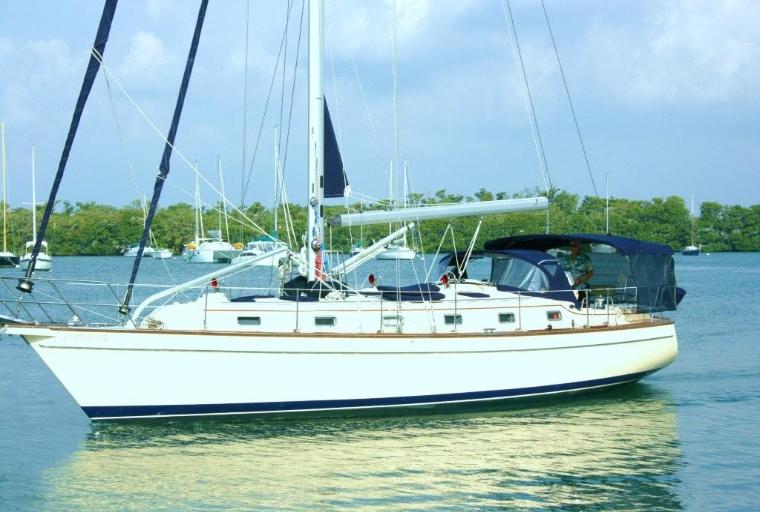 This wonderful yacht provides a premium experience. A sparkling yacht combined
with a tenured professional captain will have you talking about this trip twenty years from now. Ideal for a romantic getaway, popping the question or just an evening sail on Biscayne Bay. Let us plan the perfect event with upscale dining options too.


Interior Schematic: Two large staterooms, living space, galley and two bathrooms

Enjoy the sights and sounds of the seascape surrounded by family, friends or business colleagues. This premium sailing yacht offers wonderful spaces under cover

Heading out on another adventure trip of combined swimming, dining and relaxation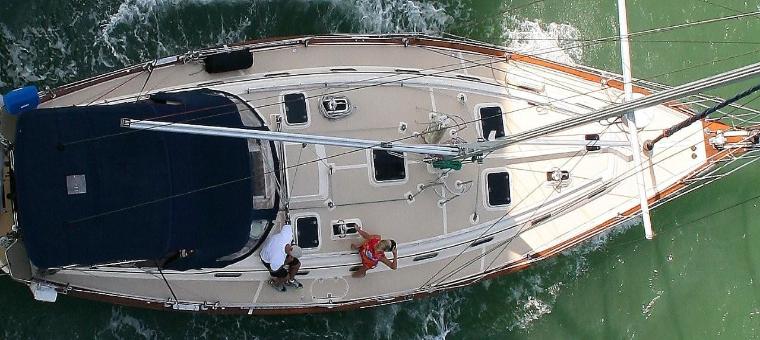 Broad decks for stretching out and laying about with ample headroom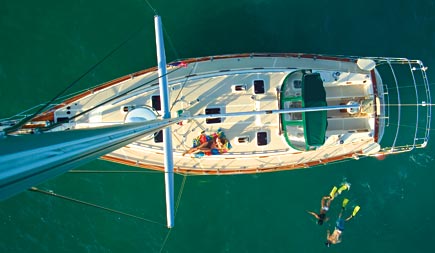 Yacht Info
Island Packet