Caprice 130′
Available for 3 hour, 4 hour trips.
NEW PAINT SCHEME 2015
Location: Fort Lauderdale, FL, serving all of South Florida including Palm Beach, Boca Raton, Fort Lauderdale, Miami and Miami Beach. This yacht is one the busiest on the waterways. The tenured crew and wonderful service staff deliver the finest experiences, with delicious cuisine to match. There are three total decks for entertaining. The dining room is based on the bottom deck with floor to ceiling windows just above the waterline. Take in the amazing views as we cruise along tranquil waters. This room can accommodate up to 160 guests. The piano lounge deck above is also fully climate controlled and features a hardwood dance floor, club seating and wonderful granite topped bar area. The large plasma screen is ideal for showing a slide show, PowerPoint or photo collage.  Many guests enjoy the spacious bow area and full beam aft deck viewing space. Topside is the sky deck. A secondary bar is stationed here under the protective rooftop. Flexible seating arrangements allow for comfortable vantage points and dancing while enjoying the passing seascape. Overall, this yacht has a fine balance of tasty cuisine, comfortable spaces and a friendly crew which combine to deliver an outstanding experience at a more attractive price point. Perfect for weddings, birthdays or any other social or corporate affair.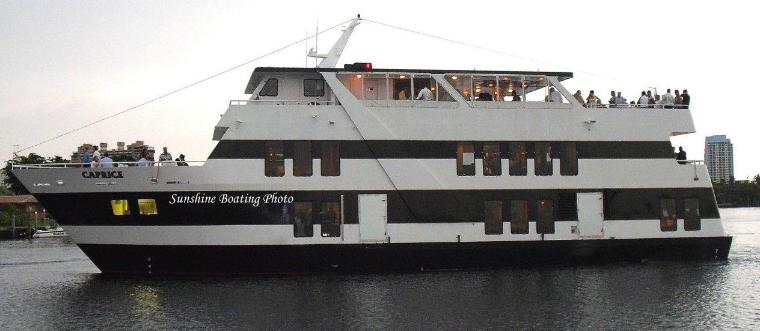 IDEAL FOR DINING, DANCING, SIGHTSEEING FOR UP TO 329 GUESTS
A FINE BLEND OF OPEN AIR SPACES ON MULTIPLE LEVELS
GATHER YOUR GUESTS FORWARD, UP TOP AND/OR INSIDE WITH EASE
DECK ONE:  FLOOR TO CEILING WINDOWS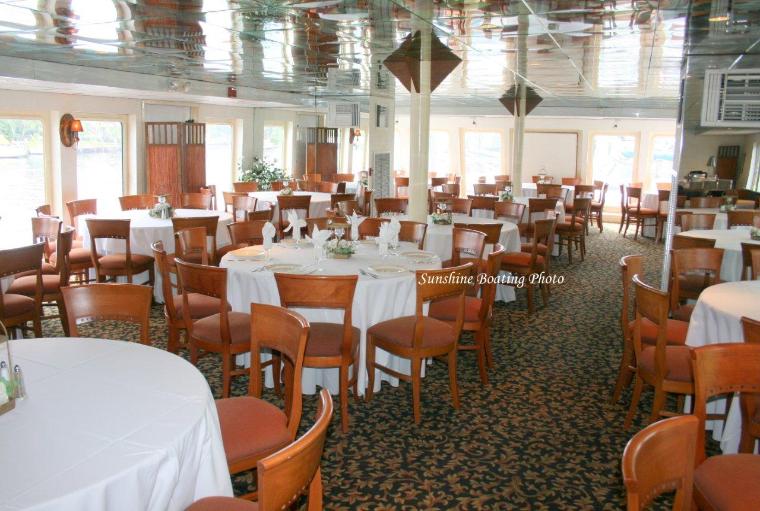 DECK ONE:  LOVELY SEATING AREA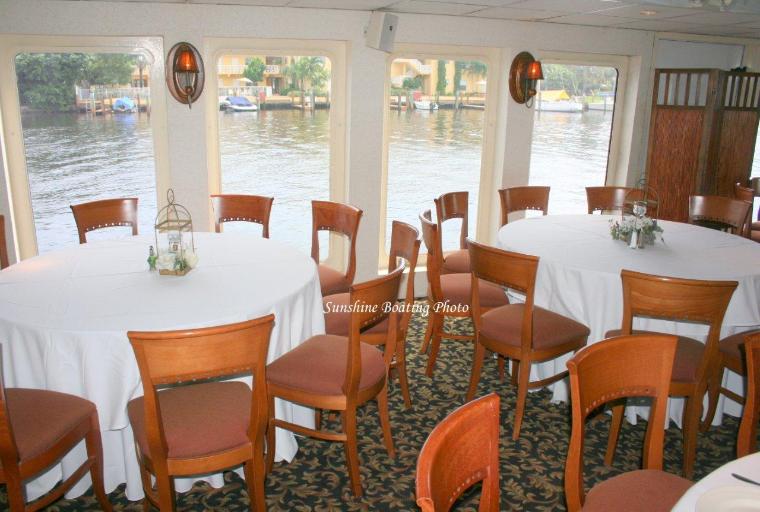 DECK ONE:  GREAT VIEWS AND AMAZING CUISINE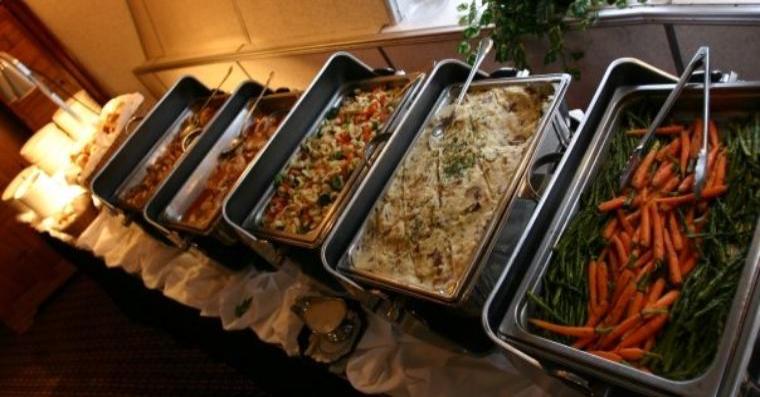 DECK ONE:  ALL FOOD IS CHEF PREPARED ON BOARD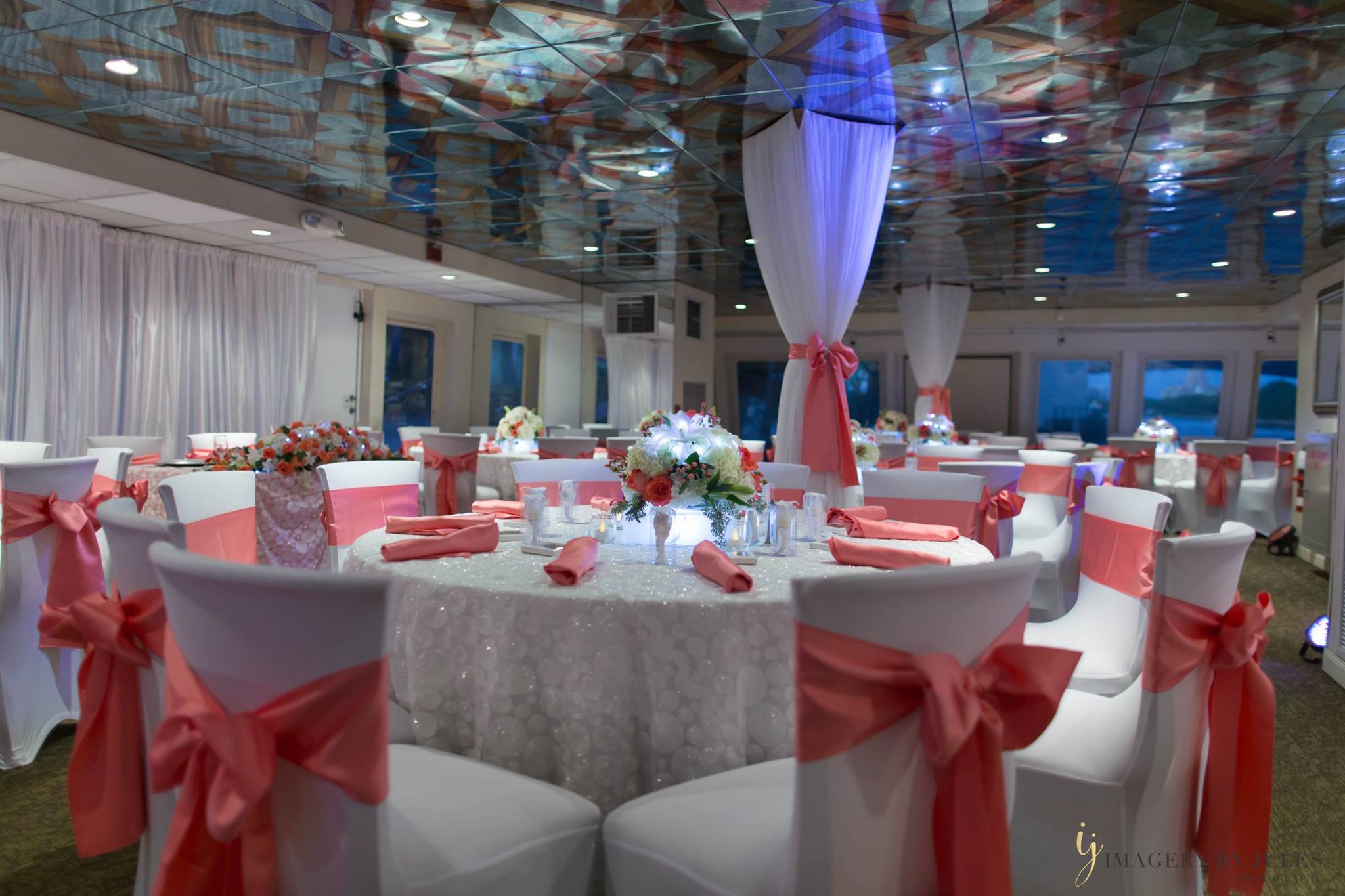 DECK ONE:  WEDDINGS ARE A SPECIALTY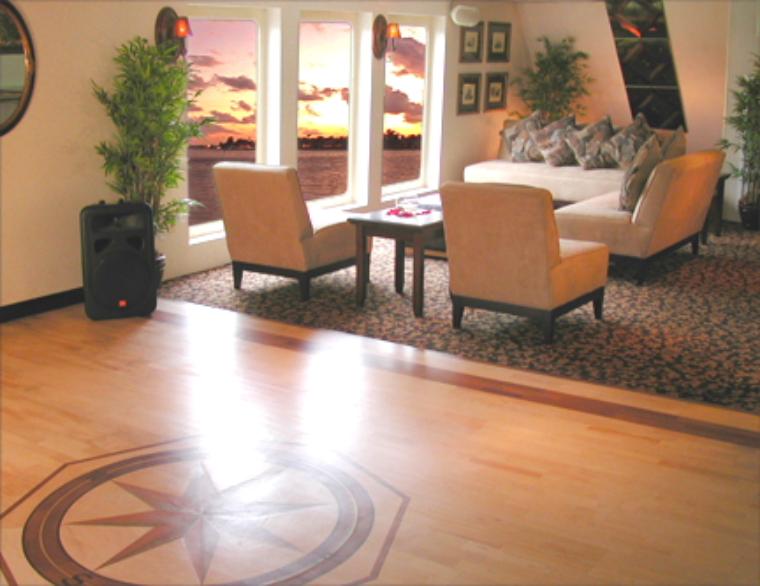 DECK TWO:  HARDWOOD DANCE FLOOR AND LOUNGE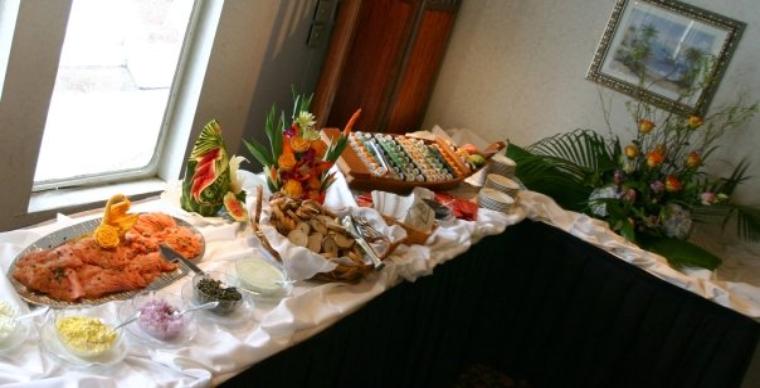 DECK TWO:  LAVISH FOOD DISPLAYS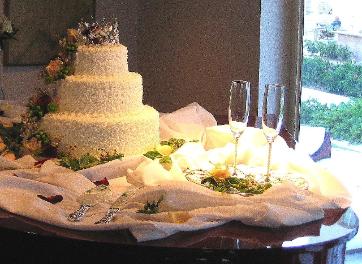 WEDDINGS ARE OUR SPECIALTY
STAY DRY STAIRCASES, DECK TO DECK
DECK TWO:  FORWARD LOUNGE SPACE ON DECK TWO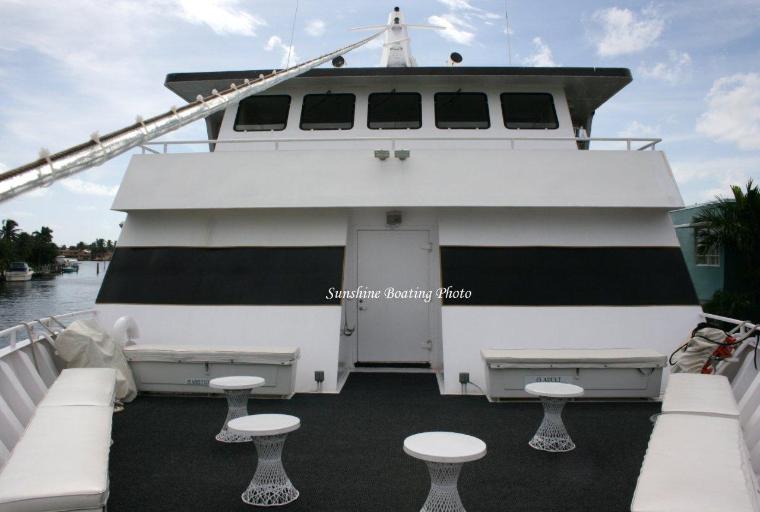 DECK TWO:  OPEN BOW FOR SEEING THE SIGHTS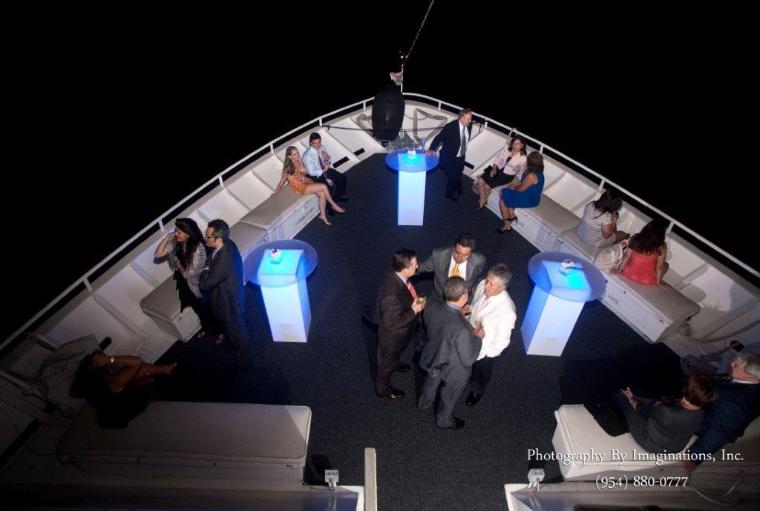 DECK TWO:  OPEN BOW WITH OPTIONAL ILLUMINATED TABLES
DECK TWO:  FULL BEAM AFT DECK ON LEVEL TWO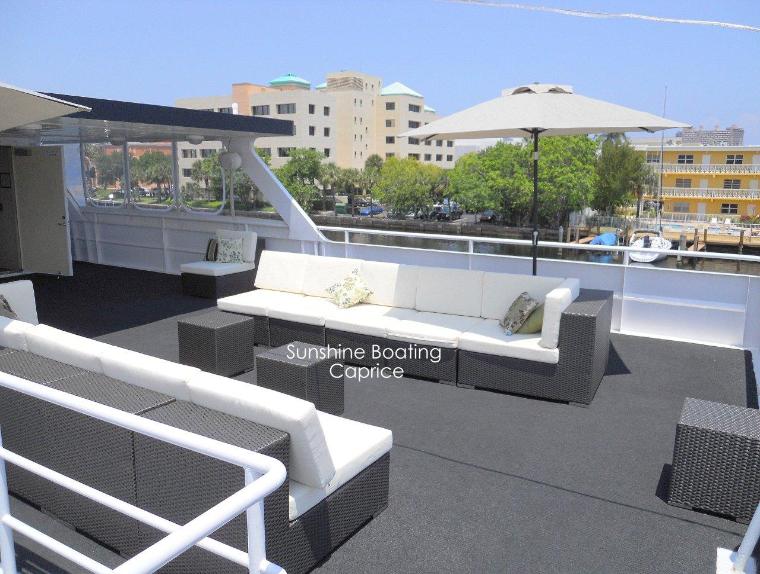 DECK THREE:  A FINE BALANCE OF SUN AND SHADY SPACES, ALL WITH GREAT VIEWS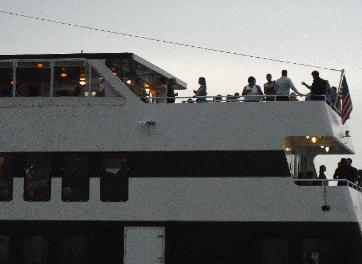 A NICE BLEND OF OPEN / ENCLOSED SPACES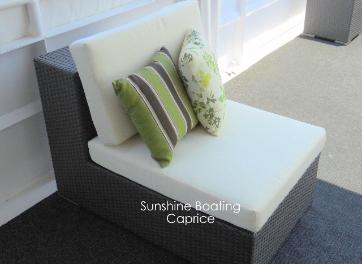 VERY COMFORTABLE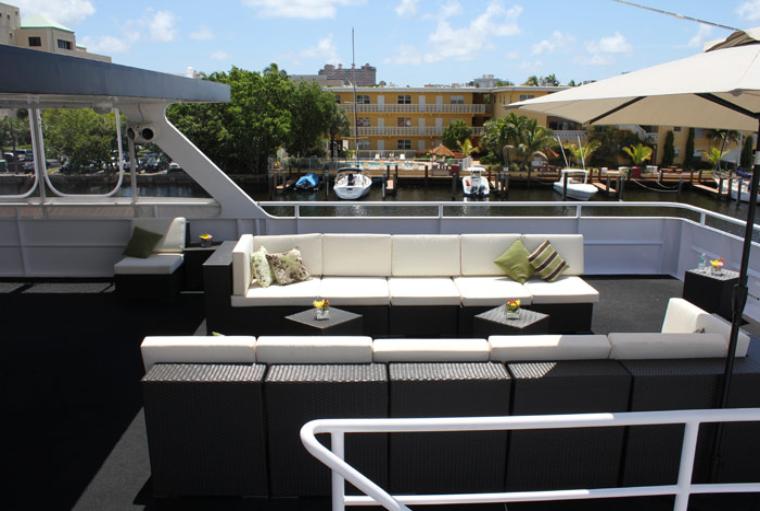 DECK THREE:  YOUR GUESTS WILL LOVE THE VIP ATMOSPHERE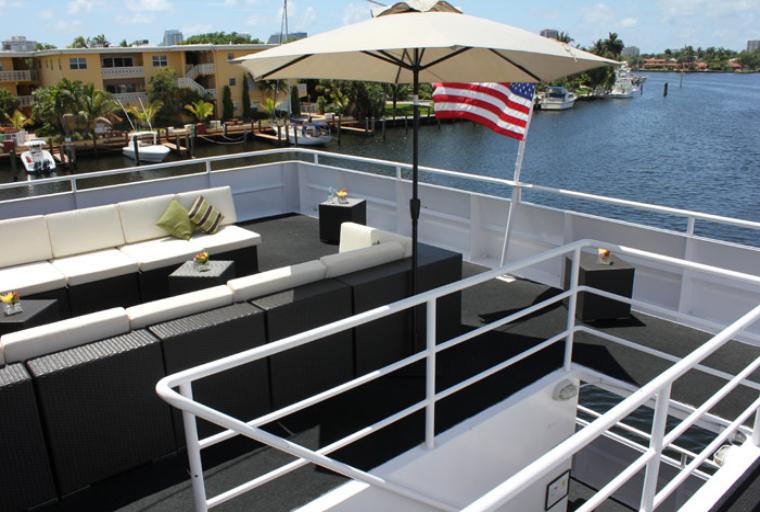 DECK THREE:  ENJOYING THE PASSING SEASCAPE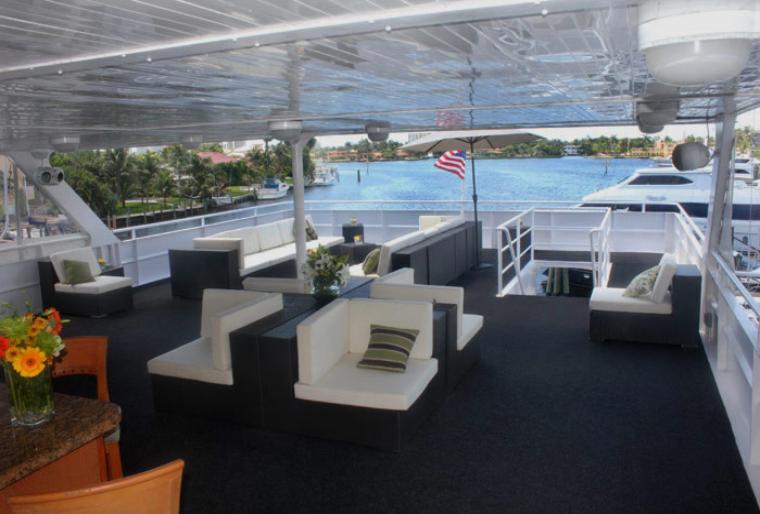 DECK THREE:  FULL BAR UNDER COVER FOR PASSING SHOWER PROTECTION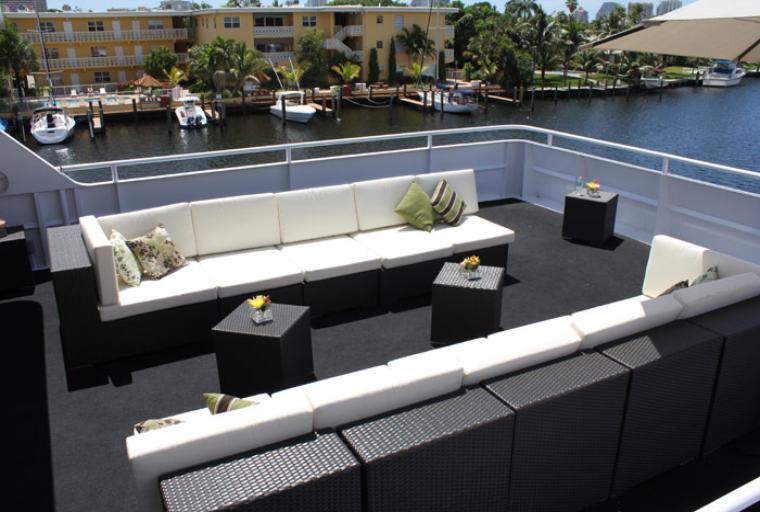 DECK THREE:  SOUTH BEACH VIBE FOR A LOWER COST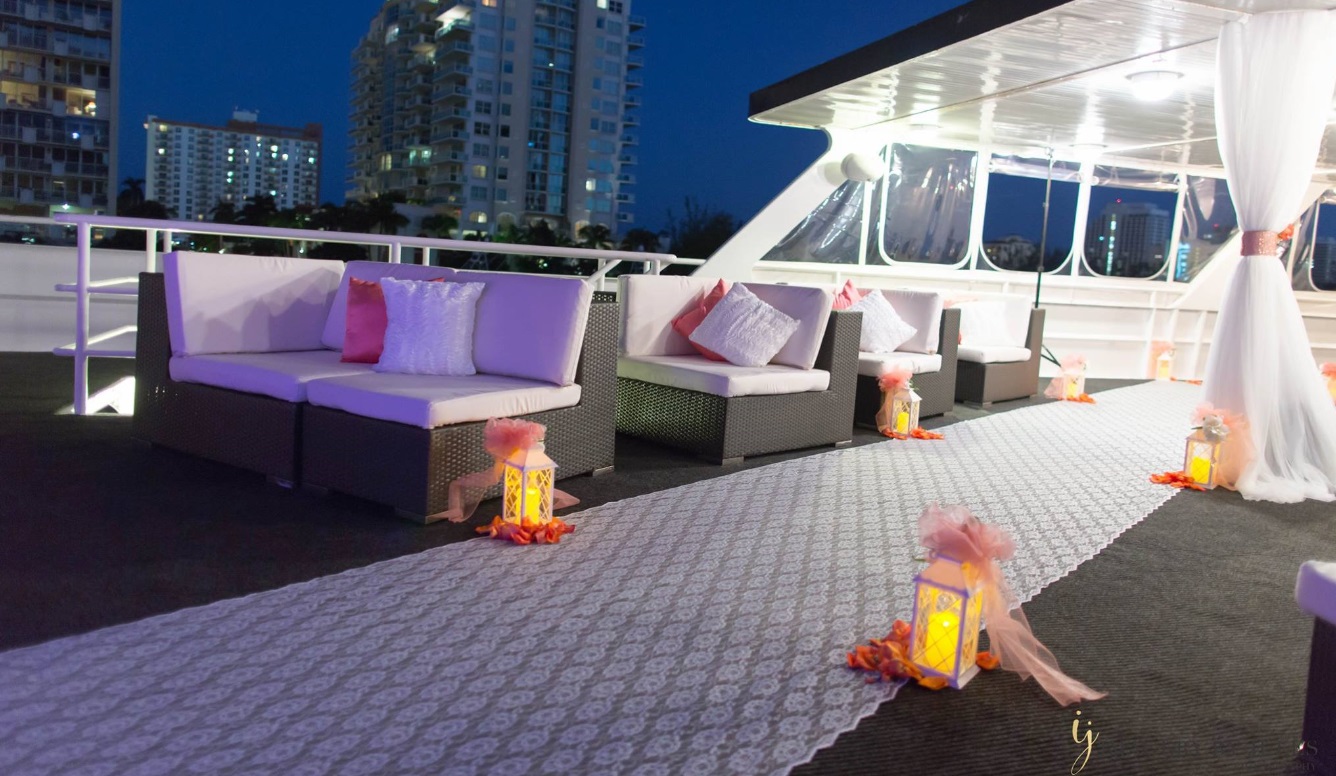 DECK THREE:  HERE COMES THE BRIDE DECOR UPGRADE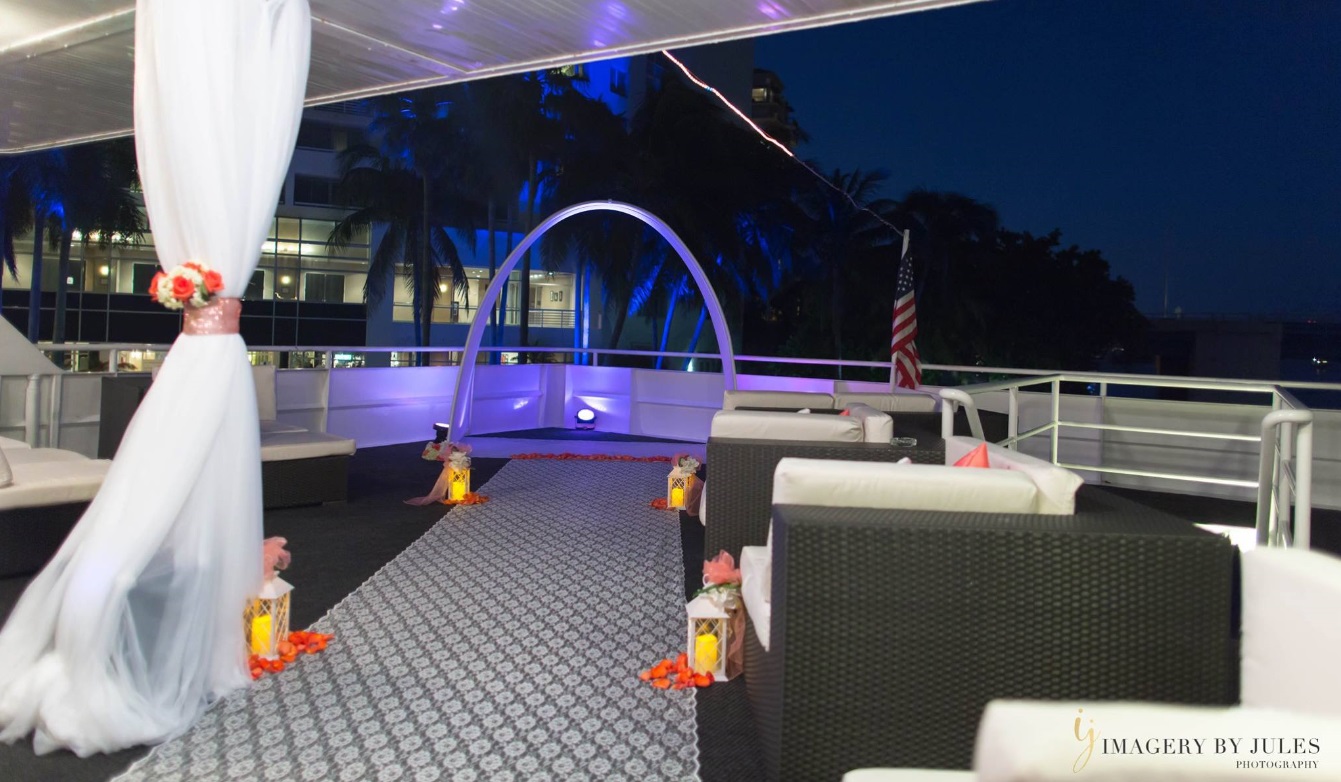 DECK THREE:  HERE COMES THE BRIDE DECOR UPGRADE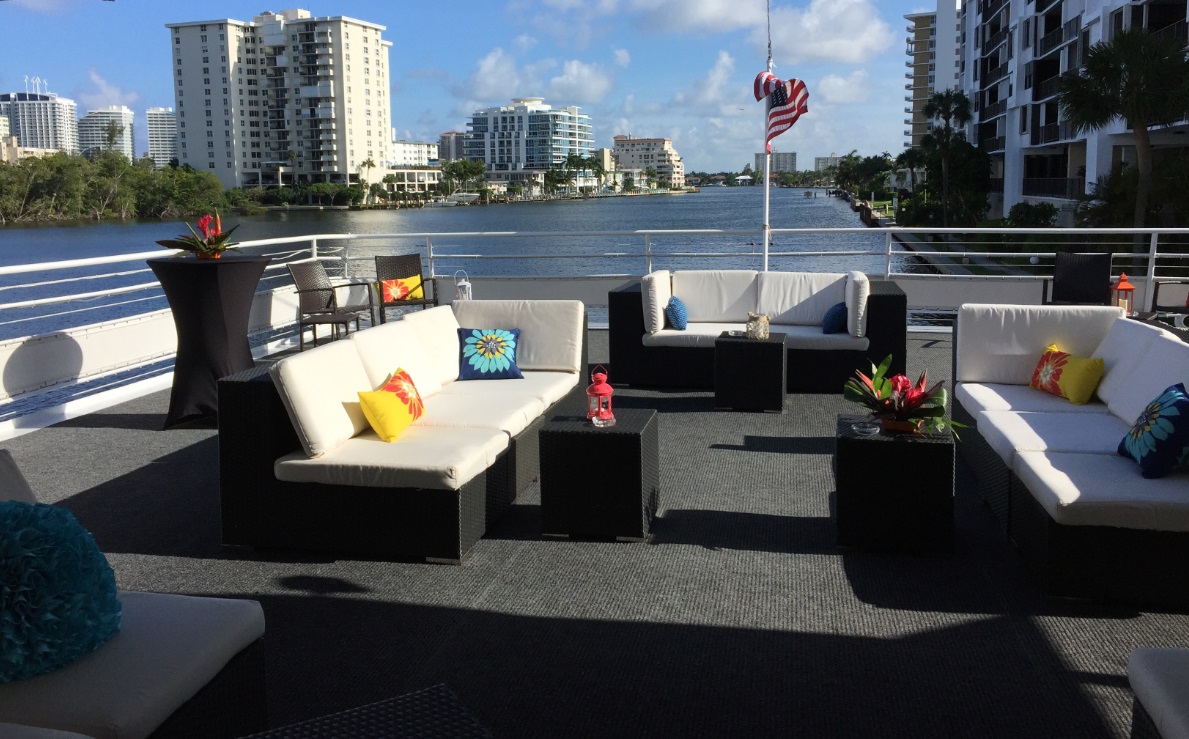 DECK THREE:  ADD SOME FLAIR WITH DECOR UPGRADES

DECK THREE:  A STELLAR EXPERIENCE FOR LESS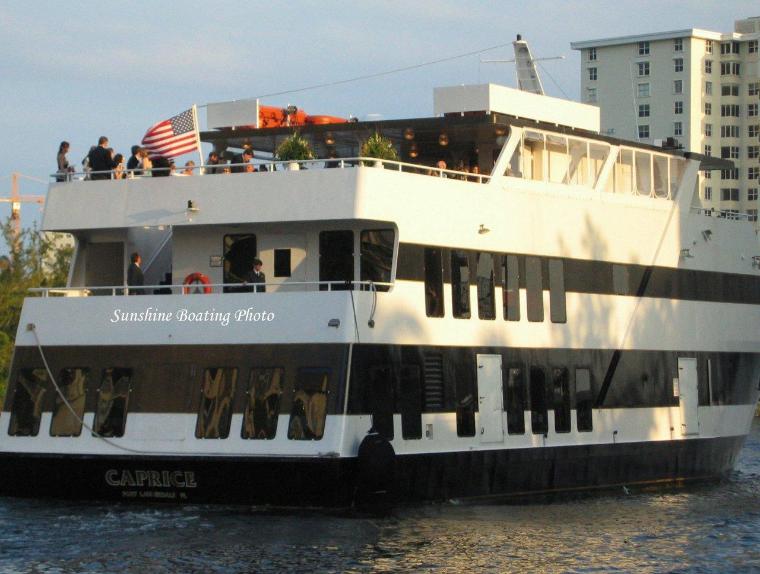 GREAT SERVICE LEVELS, WONDERFUL CUISINE, AMPLE SPACE…FOR LESS
Yacht Info
Custom