Sun Dream 137′
Available for 4 hour trips.
SUN DREAM – FORT LAUDERDALE HOME BASE

Location: Fort Lauderdale, FL, serving all of South Florida including Palm Beach, Boca Raton, Fort Lauderdale, Miami and Miami Beach. This yacht is one the busiest on the waterways. The tenured crew and wonderful service staff deliver the finest experiences, with delicious cuisine to match. Four total decks (#1 bridal primping room ) and three spacious areas for entertaining. There is a lovely boarding area and cushy aft deck space outside, plus a welcoming foyer to greet your guests inside at the piano lounge. The dining room is also on this main deck. Panoramic windows compliment the room and provide stellar views of the passing scenery. Two staircases lead upstairs. The lounge deck above is also fully climate controlled and features a hardwood dance floor, club seating and an industry best outdoor aft deck bar area. Topside is the sky deck. A secondary bar is stationed here under the protective rooftop. Flexible seating arrangements allow for comfortable vantage points and dancing while enjoying the passing seascape. Overall, this yacht has a fine balance of tasty cuisine, comfortable spaces and a friendly crew which combine to deliver an outstanding experience at a more attractive price point. Perfect for weddings, birthdays or any other social or corporate affair.
TRANQUIL CRUISING ON THE INTRACOASTAL WATERWAY
AFT VIEW OF THREE DECKS


DECK ONE:

 

WELCOME ABOARD

DECK ONE:  AFT DECK OPEN AIR LOUNGE
DECK ONE:  A DELIGHTFUL DINING ROOM

DECK ONE:

  RICH FABRICS AND DESIGNER TOUCHESDECK ONE: PANORAMIC WINDOWS PICTURE-FRAME THE VIEWS 

DECK ONE:

 CAREFULLY ARRANGED SEATING ARRANGEMENTS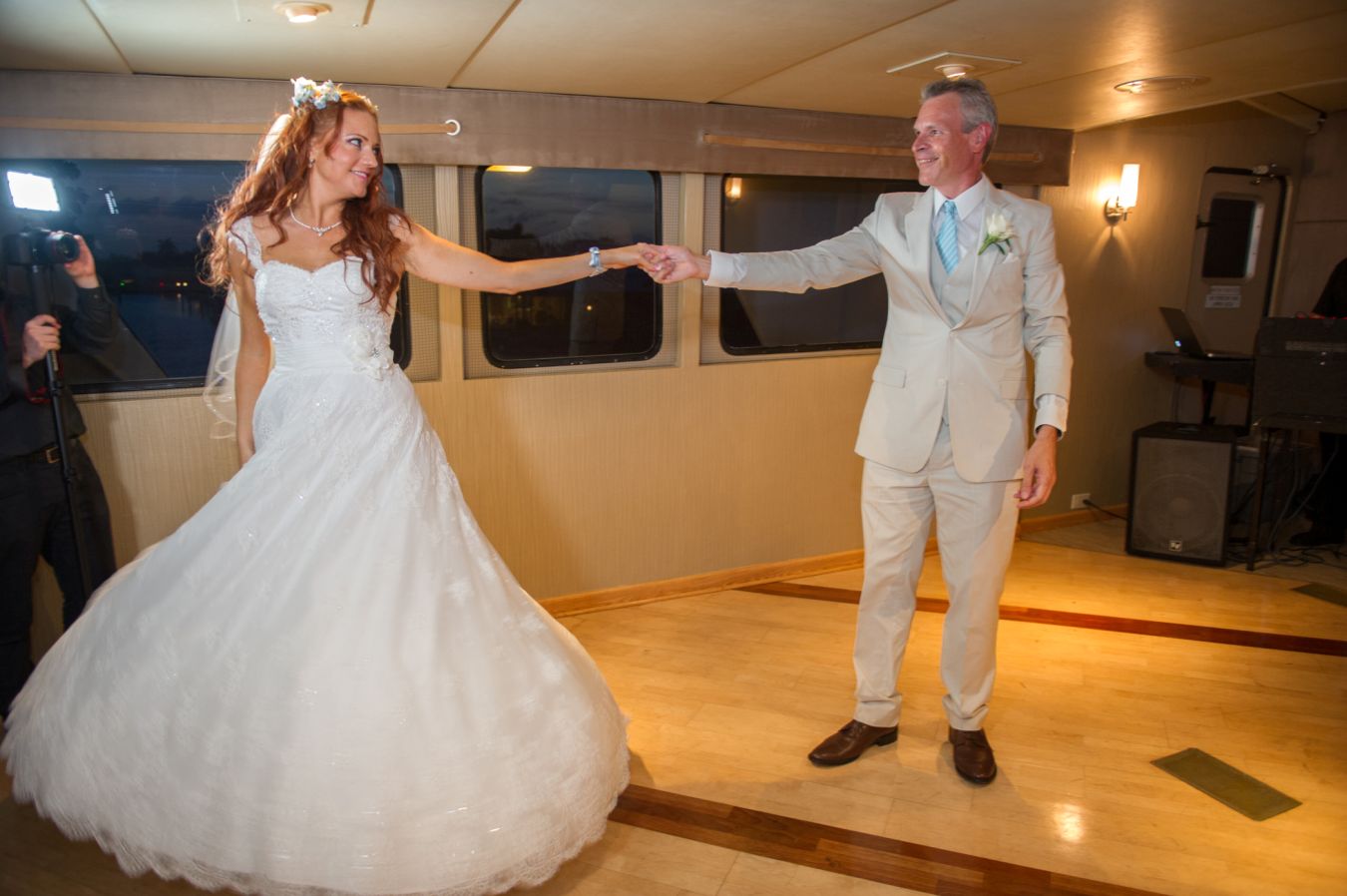 DECK TWO:  HARDWOOD DANCE FLOOR / AIR CONDITIONED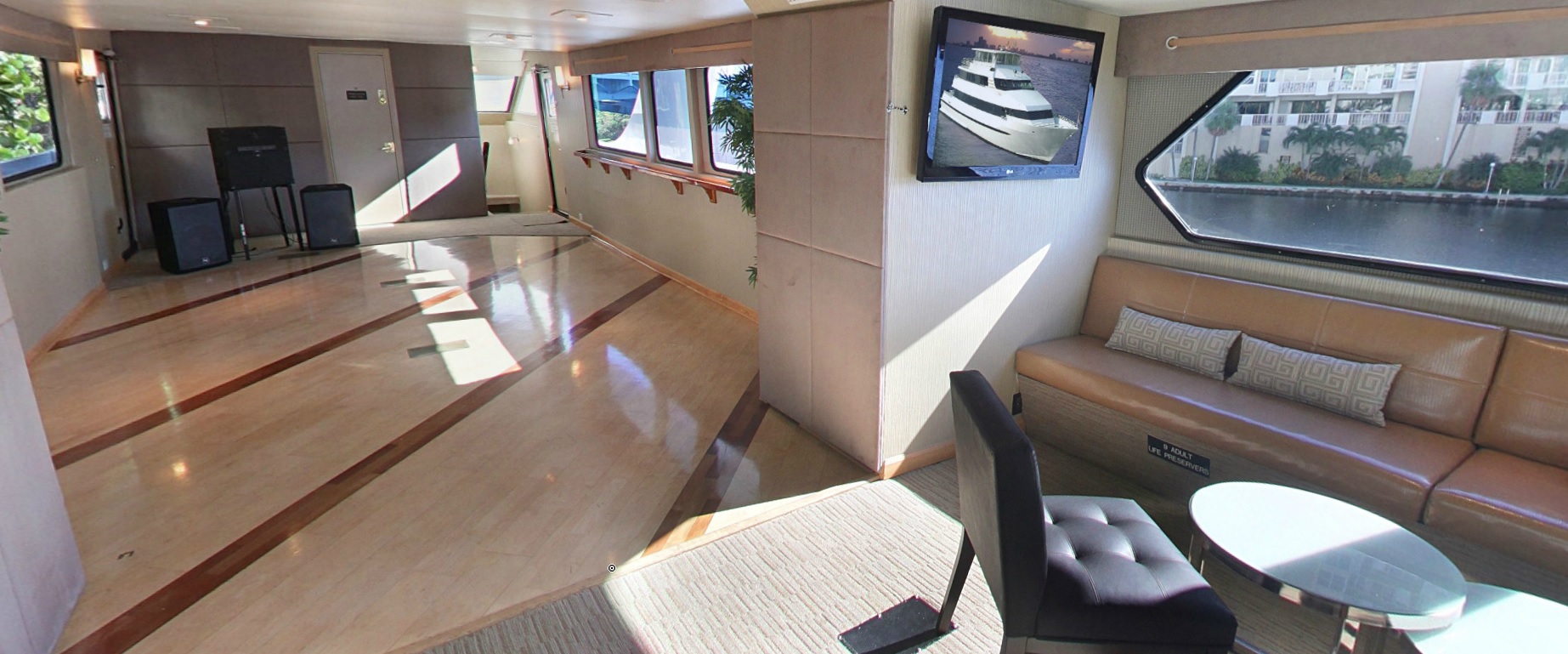 DECK TWO:  LOUNGE AND DANCE FLOOR
DECK TWO:  GREAT VIEWS OF THE PASSING SEASCAPE
DECK TWO:  AFT DECK BAR AREA
DECK THREE:

 SKY LOUNGE WITH BARDECK THREE:  SKY LOUNGE WEDDING CHAPEL
DECK THREE:  TYPICAL WEDDING SET UP DECK THREE:  WEDDING CEREMONIES WHILE CRUISING

DECK THREE:  

TYPICAL CHAPEL STYLE WEDDING
THIS YACHT DOES IT ALL.  CALL FOR A COMPLIMENTARY TOUR TODAY!
CLICK HERE TO SEE A TYPICAL WEDDING VIDEO
VIDEO BY PARTY KINGS ON SUN DREAM YACHT…
THIS IS A CLEAR REPRESENTATION OF WHAT YOUR DAY COULD BE LIKE
Yacht Info
Custom