Venetian Lady 130′
Available for 3 to 5 hours trips.
Location: Miami, FL, serving South Florida including Miami, Miami Beach, and Fort Lauderdale. Launched in 2007 ideal for upscale groups seeking the finest yacht afloat (140 Maximum). Three levels for entertaining. Deck one features a spacious and flexible dining room and central bar. The contemporary second deck lounge has a dance floor, twin flat panel TV's, a second bar and a nice flow out to the patio deck. The sky-deck on deck three is where many will spend time socializing and sight-seeing. Key features include: great flow from deck to deck, high ceilings for finer climate controls, superb service levels and excellent cuisine. One of the finest dinner yachts in the U.S.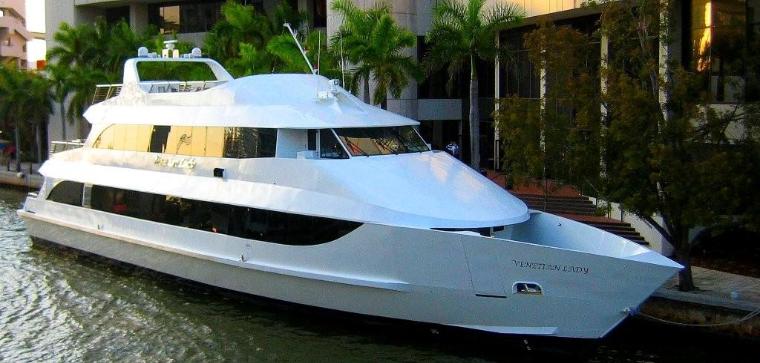 130′ in length, elegant for dinner charters for up to 100 guests (140 maximum)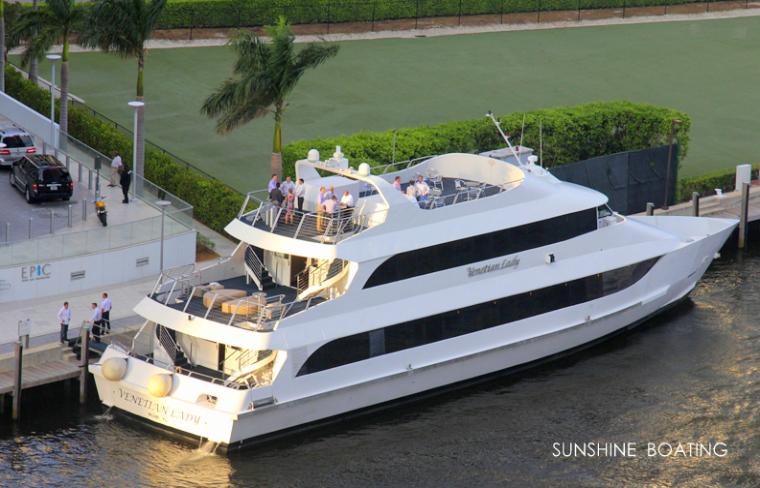 One of the finest yachts certified in the U.S. for group events — up to 140 Guests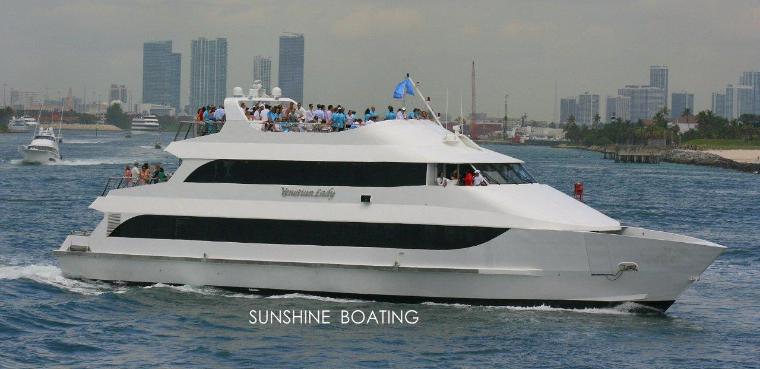 Heading out to view the big race with a corporate group

She has the look of a luxury private motor yacht but can easily handle 100 guests

Smooth sailing on flat waters for worry free events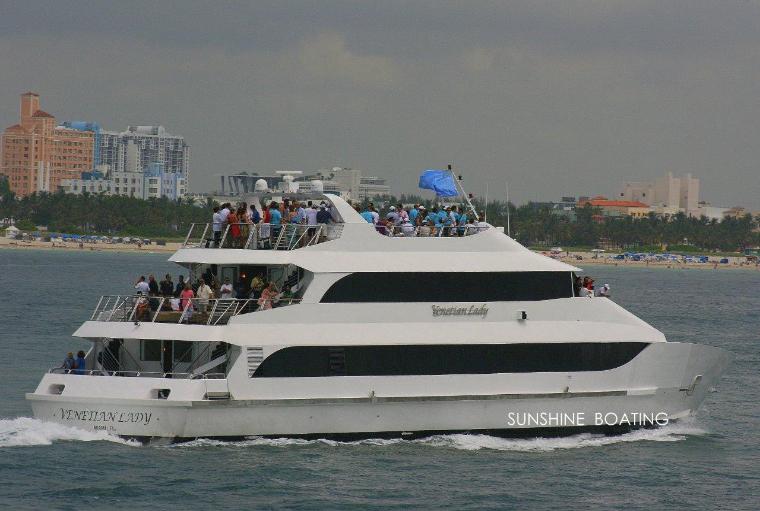 Great outdoor spaces to enjoy the passing seascape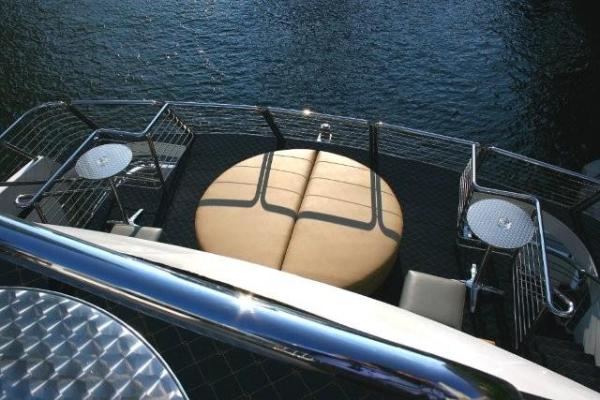 Enjoy the passing seascape from three levels on our designer furniture
The flow of your guests from inside to outside and deck to deck is unmatched
This beautiful yacht delivers amazing cuisine served by a friendly and attentive professional staff.
Yacht Info
Austral Marine, Made in the USA